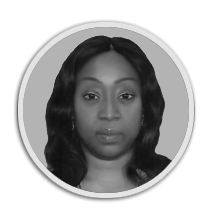 Anne-Marie Brou currently serves as the Project Accountant for the European Centre for Electoral Support in Nigeria where she works in close collaboration with the Administration, Finance and Operation Manager to oversee the establishment and proper maintenance of the finance and accounts in accordance with ECES and the European Union's financial rules and procedures, assist in project budget monitoring and revision, Contribute to annual and periodic project's budget plans, daily maintain the finances journal (Cash and Bank books), operate the LOGISTICS module of ECES using the Enterprise Resource Planning (ERP) software, operate banking transactions related to the project, including preparing bank transfer requests, submitting them to the bank, monitoring transfers and preparing monthly bank reconciliation statements and reporting, Prepare periodic statement of expenditure reports and fund replenishment requests, carefully checking and inspecting all supporting documents, Contribute to the use and maintenance of the project accounting information system, Contribute to the preparation of external financial audits and project financial reports, Monitor and ensure expenditure of project funding is made in accordance with Project SoP and Donor's procedures, Continuously improve systems & procedures to enhance internal controls to satisfy audit Requirements.
Prior to her engagement, she has had a combined professional experience spanning 13 years with experience working as a Financial Controller for a well-known worldwide construction company Bouygues Construction. Finance, sales associate professional EEAS - Delegation of the European Union to the Federal Republic of Nigeria and ECOWAS, Abuja, Nigeria and Assistant to the Finance, Audit and Contract Department of the EU delegation in Abuja (Nigeria) where she gained the right skills as to coordinate EU policies, Deputy Financial Controller, Bouygues TK and Bouygues UK, Ashgabat (Turkmenistan), Front Desk Officer at the Carlton Tower, London (United Kingdom)., Secretary at Oracle Paris (France) as well as Telecommunications equipment operator at Nokia and CEGETEL both in Paris (France).
Anne-Marie Brou possesses an achieved Degree in Accounting and Finance in the French curriculum, DCG (Diplôme de Comptabilité et Gestion) EQF level 3, Lycée Georges Braque, Argenteuil (France), Lycée Georges Braque, Argenteuil (France), Diploma of Higher Education, Brevet de Technicien Supérieur) EQF level 2, Accounting and Finance, Baccalauréat Comptabilite et Gestion EQF level 1, Lycée Georges Braque, Argenteuil (France), Accounting Training EQF level 2, TF1, Paris (France).
Specialties: ENCODING in CRIS (ENCOD), Encode the contract in CRIS, Visa ENCODE visa in CRIS, create routing slip & prepare signataire file, Financial initiation (GESTFIN), Analyze & Verify financial & contractual aspects, Provide FC data in CRIS (LEF & BAF), PRAG (Practical Guide to contract Procedures), Expenditures lifecycle, Knowledge on procedures on Works, Supply, Service and Works Contracts, ARES registering and approval, ABAC encoding of invoices, LEF/BAF treatment, Filing in ARES and archiving of document, CFI Perimeter for Budget Control, Objective, Points, Microsoft Office Package (outlook, word processor, spread sheet, presentation software), Expert on EEAS apps - ABAC / ARES / CRIS, Expert on EDIFICE – SAP, Expert on VALO / PRISME, Expert on JDE - ONE WORLD
Anne-Marie speaks three languages, two of which are EU official languages. French, English, German and Wolof.