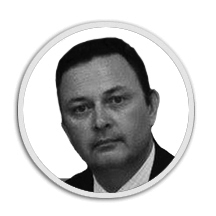 David Le Nôtre is acting as ECES Representative in Ethiopia as well as Senior Electoral Advisor.
David Le Nôtre has served as Project Director of the Project in Support to the Electoral Process in Senegal, the European Union Support to Democratic Governance in Nigeria (EU-SDGN Project) and previously he was the Head of PACTE-Comoros II. Within the context of PACTE- Comoros I, David acted as electoral expert.
Prior to that, David was Chief Electoral Officer for the United Nation Mission of stabilization in Haiti (MINUSTAH) to provide technical assistance to the Provisional Electoral Council. Prior to his service in Haiti, he served as Regional Coordinator in the Democratic Republic of Congo for the Presidential Elections in 2006, and as Head of regional office for the United Nations Office for Project Services UNOPS, for the 2005 Legislative elections in Afghanistan.
David also worked for the International Organization for Migration IOM as Head of the office in the Islamic Republic of Iran for the Out of Country Voting program and as Chief Operations for the Iraqi National Assembly election in Paris. From 2000 to 2004, David worked as Senior Transition Officer for the Organization for Security and Cooperation in Europe OSCE in Kosovo. David holds a Master degree in History/International Relations and is fluent in French and English.