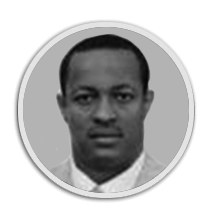 Maeregu Habtemariam Kazentet is the Regional Director for the East Africa Region for the Forum of Federation. Maeregu studied agriculture at a diploma level and has a BA degree in Economics (Hons) from India and MA degree in International Development Planning and Management from a joint program between TU Dortmund of Germany and Kwame Nkrumah University of Science and Technology of Ghana.
He has served the government of Ethiopia from the lowest structure (Woreda) up to key positions at the federal government level for more than 15 years. He was a State Minister of the Ministry of Federal Affairs where one of his main responsibilities was strengthening the federal system of government and managing conflicts within the nation. His intensive experiences at regional and sub-regional levels cover public administration, development, finance and revenue, and agriculture and environment. In 2012 Maeregu joined the Forum of Federations as program director for ETHIOPIA. Later he is promoted to be Regional Director for the Forum's programs in East Africa. He effectively managed programs in the regions financed by German, Swiss, Canada and Netherlands governments. He has built up a wide network with key political figures, academia and civil society actors in Ethiopia and in the region.
Maeregu organized a number of national and regional conferences, studies, trainings and consultation events in which various stakeholders attended. He has extensive knowledge on the political situations of Ethiopia and in the East Africa region.