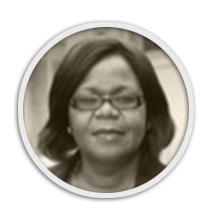 Rindai Chipfunde-Vava is an electoral, Gender & Civic society and capacity building expert with 23 years of experience. Since 2019,She is currently serving as Preventing Electoral Violence (PEV) Project Co-ordinator in Ethiopia for European Centre for Electoral Support.
She was instrumental as ESN-SA Host Director for EU/ECES funded Project to "Prevent, Mitigate and Manage Election-Related Conflict and Potential Violence in South Africa" (PEV-SADC (2012-2016) covering 14 countries .She was also the Capacity Building Expert and Senior Electoral Advisor and acted as Project Director of the Project in Support of a Peaceful and Inclusive Electoral Process in Zanzibar – PROPEL(2016) that delivered mediation support and political dialogue for electoral stakeholders. She was also the Deputy Co-ordinator and Capacity Building Advisor of the EU funded Project to "Prevent, Mitigate and Manage Election-Related Conflict and Potential Violence in South Africa" (PEV-RSA) (2018-2020) implemented by the IEC in partnership with the European Centre for Electoral Support (ECES.
to PEV-SA from 2017-2018.
Since 2000 she was the Co-Founder and Executive Director of the Zimbabwe Election Support Network (ZESN) and Host Director for SADC-Electoral Support Network of domestic observer groups based in Southern Africa covering 14 countries. Under her leadership ZESN has deployed over 10 000 election observers each General election since 2000 to date, Long term observers, and done successfully parallel voter tabulations, voter rolls audits, setting up Election Situation Rooms, civic and voter education campaigns and advocacy for electoral reforms. She sits in many boards and also served as Mission Leader of the ESN -SA election observer missions in many SADC countries as well as heading many CSOs Electoral Reforms Advocacy Missions to SADC,AU and many international fora.
Rindai formerly served as the Zimbabwe Country Coordinator for Southern African Human Rights NGOs Network (SAHRINGON) and as the Programs Coordinator for the Zimbabwe Human Rights Association (ZimRights). She has observed over 20 elections under the different bodies), as well as in many countries in Africa, Asia, North and South America. She is a BRIDGE Accrediting Facilitator and certifying training in the Leadership & ECES Conflict Management for Electoral Stakeholders (LEAD) methodology and worked in many countries like Nigeria, Zanzibar Kenya, Rwanda, South Africa, Botswana, Malawi. etc.
She has been engaged as a Consultant by UNDP to do a civic and Voter education strategy in Nauru, Zimbabwe etc and also as a BRIDGE and LEAD training Expert for EMBs & electoral stakeholders in Somalia, South Africa,Tanzania, Rwanda, Nigeria,Sudan and Zimbabwe. Moreover, she has expert knowledge and understanding of key electoral issues and development at the national regional and global level from having worked over 23 years to support democratic and electoral processes.
Rindai is a Civic Society Expert working in building and managing coalitions & networks as well as vast experience in managing domestic electoral observation, civic and voter education, development of materials and campaigns and setting up Election Situation rooms. She is also an expert on gender and elections as well as capacity building expert of electoral stakeholders.
She was part of the Evaluation Team Member of the EU-funded Review of the African Union Election Observation Methodology. She took part in the Electoral Institute for Sustainable, Democracy in Africa (EISA) development of Principles for Election Management, monitoring, and observation in SADC region ( PEMMO ) by Electoral Commissions Forum (ECF-SADC and Electoral Support Network (ESN-SA) and took part in the revision of the SADC Principles and Guidelines governing Democratic elections in SADC. She is also a Founder member of Global Network of Domestic Observers (GNDEM) and currently a Steering Committee Member. She was part of the team that participated in the launch of Declaration of Global Principles for non-partisan election observation and monitoring by citizen organisations and Code of Conduct for non-partisan citizen election observers and monitors by GNDEM.
She is a holder of BSC in political science, Masters degree in Policy Studies and Post Graduate Diploma in Peace and Security ( Uppsala University, Sweden) a Stanford University fellow and Commonwealth Fellow.
Rindai contributed towards many publications such as ZESN Election Reports 2000-2018, Election observers manuals, civic and voter education manuals, election strategies,CORE Election Observation Manual, South African Institute for international Affairs- Chapter on Resuscitation of Political Parties in Zimbabwe. She was also part of the team developing a comprehensive handbook on election conflict prevention stemming from 14 countries in southern Africa and Handbook on Preventing & Mitigating Electoral Conflict & Violence (2018). She has presented papers at many local,regional and international conferences.