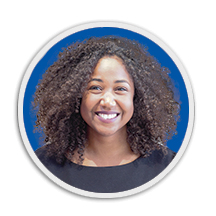 Sawsan Ahmed holds a Bachelor's degree in English and Spanish Languages and Literature from the University of Jordan and a Master's degree in Human Rights and Human Development from the same university. Her MA thesis has a focus on social justice and inclusion, particularly in the political sphere, while also concentrating on the intersections of the different aspects that affect inclusion on the broader sense. She is also a certified trainer of ECES unique Leadership and Conflict Management for Electoral Stakeholders Training (LEAD), in addition to that, she holds a diploma from Harvard Kennedy School in Leadership, Organizing and Action.
Sawsan has worked with ECES in Jordan and Afghanistan supporting the implementation of the projects in different capacities, ranging from editing project documents, delivering trainings and participating in the ISO implementation at the Jordanian EMB.
Her particular interest in human rights, social justice and inclusion led her to taking several positions in non-profit organisations and companies, advocating for refugees in Jordan, Lebanon and Greece, working on inclusion of less advantaged groups and supporting the political and electoral work in Jordan.
In addition to her working experience, Sawsan volunteers in different initiatives and organisations, as well as deliver lectures on social and political inclusions of less advantaged groups.
Sawsan demonstrates an interest in the elections and good governance, she attended several trainings on good governance, which helped her to take part in the last EU Election Observation Mission in Jordan in 2016 as an observation team assistant.