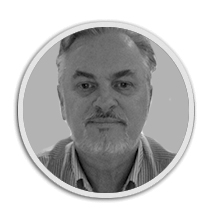 Shawn Houlihan is the Senior Director for Africa at the Forum of Federations (since 2006) where he oversees programs throughout Africa, notably in Ethiopia, Sudan, South Sudan, Kenya, Somalia and Nigeria. He has extensive experience in the areas of governance and conflict management, including recently in Yemen and Myanmar. He has also worked as a consultant with various aid agencies, consulting firms and international organizations.
Houlihan previously spent five years in Ethiopia over 1993-1998, first as CIDA's Governance Advisor before joining the Ethiopia Prime Minister Meles Zenawi's Office as Head of its Civil Service Reform Unit. During 1999-2002 he was CIDA's advisor for support to the Sudan peace process and to Canada's former Special Envoy for Sudan, Senator Lois Wilson. During 2004-05 he worked extensively on preparation for implementation of Sudan's Comprehensive Peace Agreement (CPA) and UNDP governance programs in Southern Sudan. He currently directs a Canada-funded project, Strengthening Federal Governance & Pluralism in Ethiopia (2017-22).
Houlihan has been a Research Associate in the Faculty of Management at Dalhousie University, a Teaching Fellow at Harvard's Kennedy School of Government, a Fellow of Roger Fisher's Conflict Management Group and Associate at Universalia Management Group.
He has been a member of the Advisory Committee for the new Ethiopian Journal of Federal Studies and was series co-editor of a recent six-volume series of case studies on international practice of federalism. In 2012 he was named a member of the Leadership Council at McGill University's Institute for Studies in International Development, has been an associate of the Centre for Creative Leadership and is currently a Board member for the Canadian Institute for Conflict Resolution. Mr Houlihan holds Masters degrees in economics (Dalhousie) and public administration (Harvard).