Component 1: Support to Independent National Electoral Commission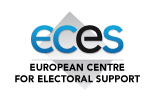 ECES is a non-profit private foundation headquartered in Brussels with a global remit. ECES promotes sustainable democratic development through the provision of operational support and management of projects and large basket funds in favour of electoral processes. ECES works with all electoral stakeholders, including EMBs, civil society organizations involved in civic & voter education and election observation, political parties and parliaments dealing with electoral reforms, media, security forces and legal institutions confronted with electoral dispute resolution. Since February 2012, ECES has signed more than 70 contracts in support of electoral processes and the strengthening of democratic institutions in more than 35 countries mainly, but not exclusively, in Africa and the Middle East. In addition, ECES' activities are informed by specific electoral knowledge stemming from a well-established network in over 70 countries. | Address: 12 Charles De Gaulle Street, Asokoro, FTC 9000211, nigeria@eces.eu.
Component 2: Support to National Assembly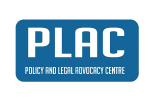 Founded in 2009, PLAC is an independent, non-partisan, non-profit capacity building organization that works to strengthen democratic governance and citizens' participation in Nigeria. Through broad-based technical assistance and training, PLAC works to promote citizens' engagement with government institutions and to advocate for legal and policy reforms and promote transparency and accountability in policy and decision-making processes.
Over its 7 years of history, PLAC has worked and evolved into a foremost and leading institution with capacity to deliver cutting-edge research, policy analysis and advocacy. PLAC promotes citizens participation in public policies and engagement with public institutions, and also promotes elections credibility in Nigeria. PLAC is focused on promoting good governance through building effective public institutions and citizens' access. | Address: Plot 451 Gambo Jimeta Crescent, off Nasir El-Rufai Crescent, via Gilmor Junction, Guzape District, Abuja, Nigeria. | +2348091899999, info@placng.org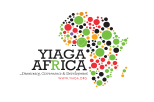 YIAGA is a youth-based non-governmental organization that promotes democratic governance, human rights and youth political participation. YIAGA focuses on in-depth research, capacity development and public policy advocacy. Since its inception, the organization has carved a niche for itself as one of Nigeria's frontline youth civil society organization promoting participatory democracy, human rights and active civic participation.
To this end, YIAGA focuses on in-depth research, providing critical analysis of key democratic and governance issues, crafting practical solutions, training and situating youth leaders in strategic point of engagements within their community. Using this approach, we implement several innovative programs aimed at stimulating active citizenship, protecting human rights and deepening democratic governance. YIAGA has implemented numerous youth democracy projects with the support of her local and international partners. | Address: 3 Frank Fanon Street, 17th Road, 1st Avenue, Gwarimpa Estate, Abuja. | +234 816 940 0139, info@iyaga.org.
Component 3: Support to Political Parties and Political Party system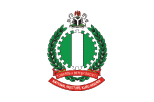 NIPSS serves as a high level centre for reflection, research and dialogue and aims to be a model institution for achieving the best results from a rational deployment and utilization of resources. The institute conducts courses for top level policy makers and executors, conducts research and organises action-orientated programmes for leaders and potential leaders in the public service. NIPSS also promotes discussions on key national issues aimed at developping recommending policy measures for their solution. NIPSS, Kuru has set up the Political Parties Leadership and Policy Development Centre (PPLPDC). The principal aim of the centre is to help develop capacity of political parties and institutions in order to improve the democratic quality of political engagement. The PPLPDC organises capacity building activities for political party leadership and other stakeholders with a view to enhance their capacities in strategic policy development and intensify their understanding of governance processes while enhancing advocacy, networking and coalition building skills. | Address: Kuru Plateau PMB 2024, Nigeria, 08148266033 - 07051342188.
Component 4: Support to Media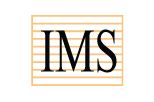 The Institute for Media and Society is an independent, non-governmental organization based in Nigeria. The institute was established in April 2000, incorporated in June 2004. It aims to help build and improve the communication capacity and environment of the media, civil society and governance institutions to facilitate popular participation in democracy and development in Nigeria. In particular, the institute has a three-fold mandate: 1) Building the capacity of the media to become a more informed, innovative and competitive institution, well positioned as a central player in today's knowledge societies and economies, and able to provide appropriate interface for civil society and governance institutions; 2) Upskilling the institutions of civil society and governance for appropriate engagement of the media and utilization of other communication resources; 3) Advocating communication rights and the expansion of media/communication resources to all sections of the population. | Address: No 3 Emina Crescent Off Toyin Street, Ikeja, Lagos, info@imesoimeso.org.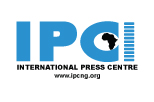 The International Press Centre is as a not-for-profit, non-governmental and independent media resource centre. Though based in south western Nigeria its activities extend to the rest of the country and the West African sub-region. It started in October 1999 as a component of the Media-for-Democracy (MFD) In Nigeria project initiated by the International Federation of Journalists (IFJ) in partnership with Article 19 (the International Freedom of Expression group), Reporters San Frontiers (Reporters Without Borders), West African Journalists Association (WAJA) and three Nigerian media groups: Media Rights Agenda (MRA), Independent Journalism Center (IJC) and Journalists for Democratic Rights (JODER).
IPC's mission derives from the need to strengthen the media and the journalists in fulfilling their traditional and constitutional obligation of monitoring governance, serving as the society's watchdog and promoting democratic values. IPC objectivies are to strengthen capacity and professionalism of the media and journalists, improve the knowledge of journalists in information technology tools and support all necessary activities to promote freedom of expression and preserve media independence. IPC also facilitates the reform and upgrading of media laws to bring them into conformity with international rights charters and conventions and provides fora for discourse on the role and responsibilities of the media in democratic dispensations. ICP also support the involvement of the media in conflict management and resolution. | Address: House 11, Dideolu Court, Dideolu Estate, 2nd Gate Bus Stop, Ijaiye Road, Ogba, Lagos, Nigeria, info@ipcng.org | 08162206470

Premium Times Centre for Investigative Journalism [PTCIJ] is a non-governmental organization, founded in 2014, to promote a truly independent media landscape that advances fundamental human rights, good governance and accountability in West Africa through investigative journalism, open data and civic technology.A truly independent media landscape that advances fundamental human rights, good governance and accountability. To deploy investigative journalism, open data and civic technology tools for the advancement of fundamental human rights, good governance and accountability in West Africa.
Component 5: Support to Civil Society Organisations
BBC Media Action was founded in 1999 by the BBC as its international development charity. We apply the editorial standards of the BBC, build on its values and often work closely with the BBC World Service and other BBC departments. However, we are legally and financially independent and work to a distinct mission. Originally known as BBC World Service Trust we changed our name to BBC Media Action in December 2011. As an independent charity, we are not funded by the BBC licence fee. Our work is made possible thanks to the support of our generous donors – governments, foundations, corporations and individuals.
The CLEEN Foundation (formerly known as Centre for Law Enforcement Education) is non governmental organization established in January 1998 with the mission of promoting public safety, security and accessible justice through the strategies of empirical research, legislative advocacy, demonstration programmes and publications, in partnership with government, civil society and the private sector. | Address: 26, Bamenda Street, off Abidjan Street, Wuse Zone 3, Abuja, Nigeria. | +234-09-7817025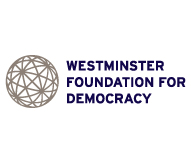 WFD shares the full breadth of the UK's democratic experience by bringing together UK expertise on parliaments, political parties and elections. After 25 years cultivating relationships and evolving its programming, WFD has the institutional access and robust methodologies to strengthen democracies around the world. WFD was established in 1992 after the fall of the Berlin Wall as an arms-length non-departmental public body which operates closely with, but is independent of, the UK Government. Our vision is of the universal establishment of legitimate and effective multi-party representative democracy. We can contribute to this by supporting inclusive governance which strengthens policy-making, accountability, representation and citizen participation. Many countries around the world are keen to engage with WFD because they want to hear about the British experience. Rather than engaging in large, one-size-fits-all programmes with expensive components, we tailor bespoke programmes which makes small but significant improvements to that country's democracy – and pave the way for bigger changes.
Established in 2006, the Albino Foundation (TAF) is principally an organisation established for persons with albinism and other vulnerable groups such as persons with disabilities. The foundation is an independent non-governmental organization registered in Nigeria with the Corporate Affairs Commission. TAF is a special focus organization advocating for the recognition and respect of the rights and socio-economic inclusion of people living with albinism. The Foundation works to create awareness of the social challenges that Persons with albinism face in Nigeria and the world, by working with governments, development institutions in Programme areas that improve the health, education and social wellbeing of persons with albinism in Nigeria; as well as assist and empower them to find their rightful place in society. The Foundation now bears national spread cut across the 36 states of the federation and FCT-Abuja. The foundation equally partners with some disability organisations and institutions in Nigeria to ensure that persons with albinism and other vulnerable groups are socially and economically empowered. | Address: The Albino Foundation Suite 22A, O' neal Centre, Ebitu Ukiwe Street, Jabi District, Abuja. | 08035335444

The Nigerian Women Trust Fund (NWTF) was established in 2011 through an unusual government and civil society collaboration to mobilize and institutionalize technical and financial resources to support women towards closing the gender gap in governance. These resources are to support female leadership and participation, address the growing concerns about the gender imbalance in elective and appointive positions and drive strategies to increase the representation of women in governance at all levels. NWTF is a legal entity registered with the Corporate Affairs Commission as a company limited by guarantee.