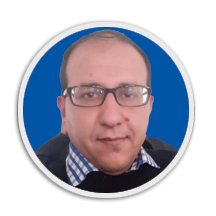 As EU-JDID's Component 1 Translator and Interpreter, Amin is in charge of translating all the necessary internal and external project documents from Arabic to English and vice versa. In addition to that, he provides interpretation support to the team and the project guests, with a special focus on Parliament-related activities.
Amin has an experience of more than 7 years in translation and interpretation in different fields, which he developped through his work with a number of local and international organizations in Jordan. His work experience with international NGOs provided him with the skills and knowledge needed to be an active translator and interpreter in the legal and political fields and to understand the multicultural nature of working with the EU and other international entities.
Amin holds a Master degree in English Literature and Criticism from Yarmuk University in Jordan.