Independent Electoral Commission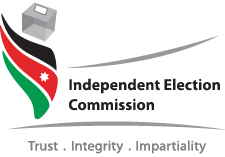 The IEC has been established by the 2012 constitutional amendment with the mandated to supervise and administer all stages of national elections. The IEC is composed of 5 commissioners and a secretariat structured around 5 departments which count on a total of 80 staff. IEC exercises guidance and oversights over 23 District Election Committees and 4.884 Polling and Counting Committees.
The project will provide robust support to consolidate the fairly new institution and its capacities, in line with the enlarged IEC's mandate, as per the 2014 amendment. In particular, the project will result in an increased performance and ability of the body to manage elections in line with relevant international, regional and rational legal electoral requirements/obligations. Furthermore, the action aims to enhance the trust and confidence of citizens, candidates, political parties and other electoral stakeholders through the effective implementation of the electoral quality management system, including processes for continual improvement.
The support to IEC will be delivered following the methodology conceptualised in "A European response to electoral cycle support – EURECS ", specifically aimed to address Electoral Managemnt Bodies' needs, through a set of interconnected interventions that also include the implementation of a quality management system for systematizing IECs internal functions according to the ISO/TS 17582:2014 requirements.