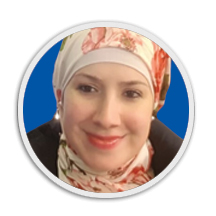 As the administrative and finance officer of the EU-JDID project, Enaamn
supports the monitoring of the program's financial performance for all core and non-core resources by providing necessary financial information and analysis.
This includes implementing rate against indicator/result, assisting in the budget-by-budget formulation, controlling allotments, monitoring expenditure and preparing revision according to the needs of the project. Enaam also prepares and monitors the administrative budget and ensures financial transactions are in accordance with the project and the EU financial rules and procedures.
Enaam previously served as a senior finance officer for the German Red Cross and as a Finance officer for the International Labor Organization and the International Medical Corps for more than 6 years. During this time, she gained experience in monthly closing, auditors requests, handling of various aspects of organizations' finance departments in addition to dealing with other departments within the same organization .