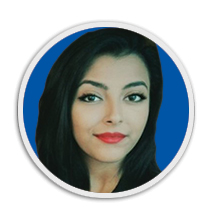 Hala abdallat works as the Administrative & HR Officer to this project, and in this role, she's responsibile for providing support to the team by prepare HR documentations, Organise and maintain peresonnel records, prepare and manage correspondence and reports, organise meetings, travel arrangements and conferences.
Hala holds a BA in Political Science, in addition, she attended several trainings at the Ministry of Foreign Affairs of the Hashemite Kingdom of Jordan and in this context, Hala collaborated with the Latin and Central American Affairs Department, supporting the staff with different inquiries, drafting reports and analyzing headlines and press releases related to the Jordan foreign policy. During this experience, Hala had the chance to participate in several press conferences with diplomats and institutional representatives.
Before joining Project's team Hala gained experience in the private sector working in the sales and administration fields.