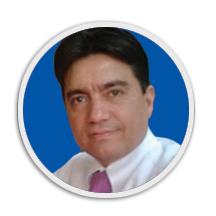 José Enrique currently holds the position of ISO Lead Electoral Assessor to the program since April 2018.
His main professional objective is
To contribute in a concrete and positive way in the good performance of the projects under his charge, which allows him to develop his experience and knowledge to the benefit of any organization and a better society, reaffirming the values of honesty, loyalty and constant progress in an environment of continual improvement.
He has an extensive knowledge and experience as an assessor-consultant, trainer and Auditor on Management Systems in different types of private and public organizations including electoral bodies.
His experience dates for more than 15 years in implementing Management Systems for different standards such as:
•
OSHAS 18000, among others.
José Enrique has been a permanent member of Latin American Quality Institute that serves as liaison officer of ISO for all Latin America.
José Enrique Also acts as a speaker in international forums presenting subjects regarding Management Systems such as the "Planning Model" and "Knowledge management model" among others.
José Enrique is cofounder and active Chief Executive Officer of "JE Consultores" a company in México that provides services that include auditing, training and implementation of Management Systems.