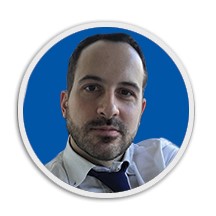 Marko Vujacic is the Committees and Oversight Expert within the Parliamentary Component of the project. For ten years he has been working as consultant and public policy analyst with strong focus on parliamentary development, mechanisms of parliamentary oversight, and parliamentary communication and outreach.
From 2014/18 he has been working as outreach associate and expert for UNDP, in a project aimed at strengthening the oversight function and transparency of the Serbian parliament. In 2017/18 he has worked as a public policy expert for UNOPS. Prior to joining UNDP, he has experienced working in short term positions in the European Parliament within the Legal Affairs Committee; and within the Secretariat of the Serbian parliament, supporting the work of political party blocks, in the scope of the programme implemented by the OSCE Mission to Serbia. He has also been working as coordinator and expert in projects funded by EU, World Bank, GIZ and other donors and international development agencies, in the areas of good governance, rule of law reform and human and minority rights.
Marko Vujacic is a doctoral candidate in the Diversity Management and Governance program at the University of Graz (Austria), focusing his research on multilevel governance in the federal systems. In 2010-2011 he was a US State Department Hubert Humphrey Fellow – Fulbright Exchange Program, at the School of Public Policy, University of Maryland (MD, USA). He holds two masters degrees: Master of European Studies degree from the University of Bonn (Germany), and a Master of Arts in Human Rights degree from the Central European University (Hungary). He holds a BA degree in International Studies from the University of Belgrade (Serbia).