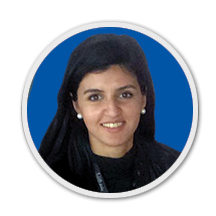 Miss Rand Al-Silwani works now as a graphic designer in the Independent Election Commission Jordan under the European Center for Electoral Support.
She is responsible of:
•
Oversee all design projects, from conception to delivery
•
Design original pieces, including illustrations and infographics
•
Review junior designers' work to ensure high quality
•
Refine images, fonts and layouts using graphic design software
She was responsible for the 15th International Electoral Affairs Symposium branding.
Previously Miss Silwani worked in servile well-known companies in Jordan.
Miss Rand Al-Silwani holds Bachelor Degree in Graphic Design.