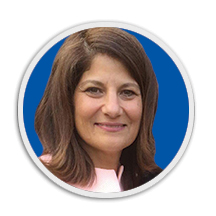 Reem has more than 15 years working in international cooperation across multiple fields and across diverse geographies in Europe, Central Asia and a focus on the Middle East.
Experienced in program management and strategy analysis and design, robust partnership building and liaising with a wide range of actors, including the European Commission; governmental institutions; UN agencies, civil society, philanthropic foundations and donors' community.
Demonstrated experience in policy analysis, with extensive work in promoting international law and policies and influencing work in issues related to good governance, women, peace and security/WPS, gender equality, civil society space, and minority rights.
Has a master degree in Development and Gender Studies and PGD in International Relations. Bilingual Arabic and English.