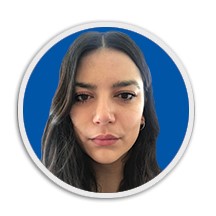 Sara Habachi is WFD's Programme Manager for the Middle East and North Africa with responsibility for Component 1 of the project in support of the House of Representatives. She is currently based in Amman.
Sara has over 8 years of experience in parliamentary, development, and MENA affairs and is responsible for project design and implementation, monitoring and evaluation, communications, and strategic stakeholder relations.
Prior to joining WFD in 2015 she has worked on local governance projects in Syria, women and youth participation programmes for the British Council and a women's rights organisation in Palestine. Sara has extensive experience in UK domestic politics having spent three years working for UK members of parliament.
She holds a BA (hons) in Politics and Philosophy from the University of Leeds and an MSc in Nationalism and Ethnic Conflict from Birkbeck College, University of London specialising in the motivating factors behind violent conflict and the relationship between liberal democracy and minority rights.