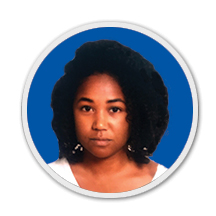 Sawsan Ahmed is the project translator and interpreter, she is in charge of translating all the necessary internal and external project documents from Arabic to English and vice versa. In addition to that, she provides interpretation support to the team and the project guests.
She holds a BA degree in English and Spanish Languages and Literature from the University of Jordan and is currently obtaining her MA degree in Human Rights and Human Development from the same institution. She undertook several positions in the private sector with direct contact with clients, which gave her the opportunity to polish her interpersonal skills. Then, she started her translation and interpretation career by working as a freelance interpreter and translator for nonprofits, international organisations and private companies in Jordan, Lebanon, and Greece.
Sawsan demonstrates an interest in the elections and good governance, she attended several trainings on good governance, which helped her to take part of the last EU Election Observation Mission in Jordan in 2016 as an observation team assistant and interpreter.