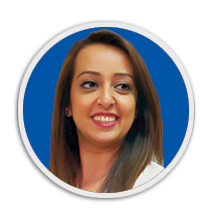 Shahrazad M. Abu Tayeh, works within ESDG's team as an Electoral Administration officer.
She worked previously as a Projects Coordinator of the international Cooperation unit in the Ministry of Political and Parliamentary Affairs in Jordan, from February 2011 until May 2017, for the main projects such as the Euro med youth program-EU and the Support to Good Governance-EU.
Shahrazad has also taken part in the parliamentary elections of 2016 in Jordan working vigorously organizing, leading several trainings, preparing info sessions all over Jordan and taking part in the monitoring procedures during election day.
She was also a focal point with many international organizations that work in Jordan.
Shahrazad holds a BA in Political Science